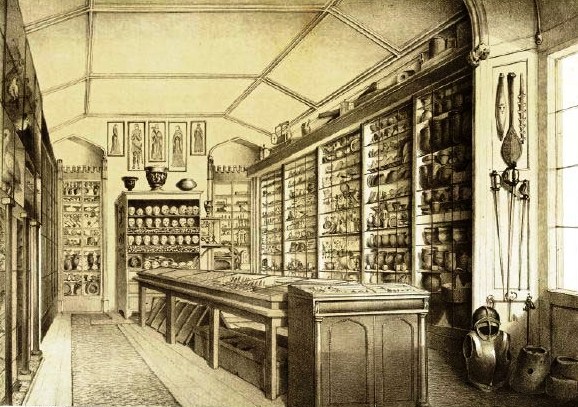 Email to Middleton Village Mailing List – Sent October 2019
Dear resident,
You will be aware from the monthly newsletter that an initiative is underway to identify items of interest held by residents on Middleton's history.

This work has progressed to a point where a 'Middleton History Archive' is being established. The first step in establishing the archive is to create a catalogue of those items currently held by residents in their homes.

Already some very interesting material has come to light: a folder of original building plans and correspondence relating to Middleton Hall and the Congregational Chapel from the 1820s; numerous magazine articles on the Bateman and Waterhouse families who played such a key role in this parish in the C19th and C20th; census data for the decades from 1841 to the early C20th; photos of well dressings and those working on them; Middleton school photos, including the last day in 1972 when the school was closed; documents and photos of the unveiling in 1995 of the memorial plaque to the Australian aircrew killed in the Smerrill crash in 1944 and of VE Europe anniversary celebrations; documents from the sale of Garden House in 1920, and in the 1930s and 1950s of farm sales.

Do you have any items which could shed light on Middleton's past, including of your own property? If so, we would be very glad to hear from you. At this stage we are focused on putting items of interest into a catalogue

We are not seeking to ask you to donate anything to the archive, but we would be delighted to see what you have in your possession!
If you would like to contact us, please get in touch with Paul Jeremy:
phone: 01629 636088 / 07851194189; email jeremy782@btinternet.com
Thank you for giving your consideration to this project. Middleton History Group.